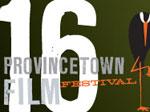 Ptown International Film Fest announces prize winners
Sunday June 17, 2012 (PROVINCETOWN, MA) -- The 2012 Provincetown International Film Festival award winners were announced this evening. Prizes were given to the following films:

- ANY DAY NOW (directed by Travis Fine) - HBO Audience Award Best Narrative Feature.

- THE INVISIBLE WAR (directed by Kirby Dick) - HBO Audience Award Best Documentary Feature.

- DIK (directed by Christopher Stollery) - HBO Audience Award Best Short Film.

- HOW TO SURVIVE A PLAGUE (directed by David France) - The John Schlesinger Award (given to a first time documentary or narrative feature filmmaker)

- SHOOT THE MOON (directed by Alexander Gaeta) - Jury Award / Student Short Film

- WHO LASTS LONGER (directed by Gregorio Muro) - Jury Award / Animated Short Film

- TSUYAKO (directed by Mitsuyo Miyazaki) Jury Award / Live Action Short Film

- Short Film Jury Honorable Mentions go to: INSTALLATION, TEACHER OF THE YEAR and ENTRY DENIED
As previously announced, the 2012 Filmmaker on the Edge Award was given to Producer/Director Roger Corman ("PIT AND THE PENDULUM," "THE TRIP," "THE LITTLE SHOP OF HORRORS"). Actor Parker Posey ("PRICE CHECK," "PARTY GIRL," "BEST IN SHOW") received the Excellence In Acting Award. The Faith Hubley Career Achievment Award was given to director Kirby Dick ("THE INVISIBLE WAR," "THIS FILM IS NOT YET RATED," "OUTRAGE").

Presenting Sponsors of the film festival are HBO, Xfinity, Crown & Anchor, Art House, MALLRD Foundation. PIFF is also supported by grants from The Andy Warhol Foundation for the Visual Arts, the Massachusetts Cultural Council, The National Endowment for the Arts and the Provincetown Tourism Fund.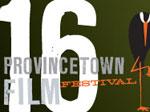 This article is part of our "Provincetown International Film Festival 2014" series. Want to read more?
Here's the full list»
Comments on Facebook